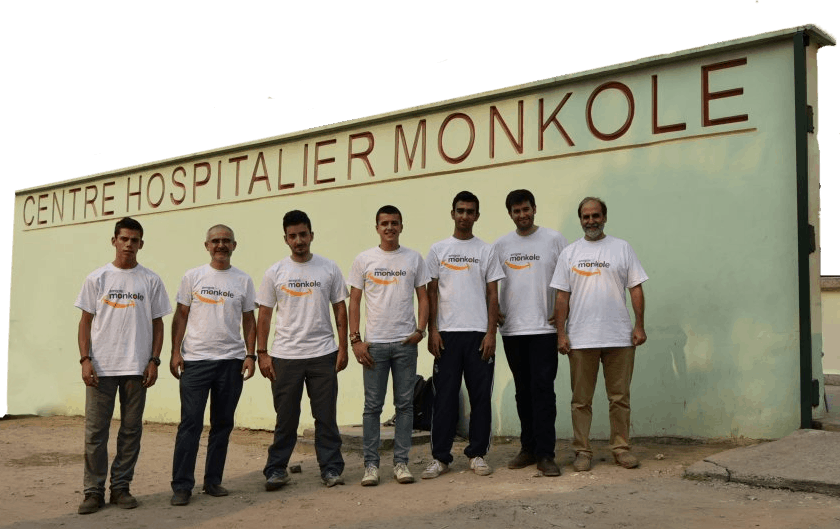 WE ARE A YOUNG FOUNDATION WITH A SPIRIT OF COMMITMENT
ABOUT OUR FOUNDATION
W
e are a young foundation with a spirit of commitment We believe that everyone should have access to the health services they need when and where thy need them, especially women and children in situation of social exclusion. The
hospital Monkole
is located in the poor district of Kinshasa. The centre tries to provide service to all patients although 48% lack of resources to afford the costs of hospitalization.
We believe that in the hospital Monkole
all patients should have access to hospital services, regardless of their economic situation
. Therefore, through the
foundation of Friends of Monkole
we seek financial resources to fund the hospital costs of all persons in need of health care.
MISSION
P
romote access to quality healthcare for people without resources from Africa, from the local, concrete and practical: health is an inalienable right of all human beings, as is reflected in the great commitments and international declarations (Millennium Development Goals, universal Declaration of Human Rights, Treaties and Conventions, etc) that is part of our work. Especially, we claim that the children of the communities in specific and well defined that we know, can develop in a healthy way and lead a happy and fulfilling life, through the strengthening of human resources for health, the provision of health services and investment in health. We are confident in the human ability to build a more equitable and just world.
VISION
W
e want to cause enduring development in health care in Africa and that, from the example of the Centre Hospitalier Monkole, cunda, a radical change in the way of approaching the health problems in Africa, starting with boost from the first world countries, a solid support and cohesive, which engages in the training and in the promotion of laws and social structures that make accessible health care for all groups, especially the most vulnerable, with the maintenance of their values, identity and culture of its own, of which we have much to learn.
0
KM FROM MADRID TO MONKOLE